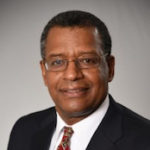 Herman E. Bulls
Vice Chairman, Americas, JLL
Herman E. Bulls Bulls is Vice Chairman, Americas, at JLL. He also cofounded and served as president and CEO of Bulls Capital Partners, a commercial mortgage banking firm. Before joining JLL, Mr. Bulls completed nearly 12 years of active duty service with the U.S. Army and retired as a colonel in the U.S. Army Reserves.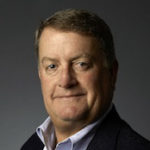 John Mueller
Chairman and Owner, G&W Electric
John H. Mueller is currently Chairman and Owner of G&W Electric Company, Bolingbrook, IL. G&W Electric is a global leader in providing innovative solutions to the electric power industry. John joined the company in 1987 as a regional sales manager and held numerous other sales positions before starting his tenure as President.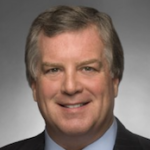 Stephen A. Smith
President & CEO, GlenArbor Partners, Inc.
Stephen Smith is the President and Chief Executive Officer of GlenArbor Partners. He serves as Chairman and Chief Executive Officer of Reclamation Technology Systems LLC, a company which integrates waste sorting and sanitation of food contaminated paper and plastic to produce pulp, tissue parent rolls and various consumer tissue products.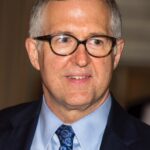 Scott Dillman
Partner, Advisors350
Scott Dillman retired in 2017 after 20 years with PricewaterhouseCoopers. He was a Partner and COO of PwC's Cybersecurity practice. At PwC he also led the Risk Management Technology practice for many years. Prior to PwC he was a Managing Director at HSBC where he led their global currency options trading operations for 14 years. Since leaving PwC, Scott is a Partner in Advisors350 where he is consulting and investing in Cybersecurity and Technology start ups. He is also teaching Cybersecurity at Kellogg Business School and is on three Advisory Boards.

Hugh Reams
Sr. Advisor, Shannon Advisors
Hugh Reams is a Senior Advisor at Shannon Advisors, which raises institutional capital from pension funds, endowments, foundations and high net worth family offices for buyout and venture capital funds. Hugh was a Managing director at Donaldson, Lufkin and Jenrette (DLJ), Credit Suisse, and LaSalle Investment Management.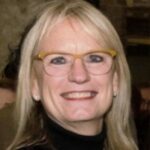 Anne Voshel
Principal, AVA Consultants, LLC
Anne founded AVA Consultants in 1999. She was formerly a Senior Vice President with LaSalle Partners, Ltd. (now JLL) and cohead of the Development Management Group, responsible for cultural, performing arts, corporate and retail facilities. Anne Voshel leverages her considerable experience with establishing project objectives, architect selection and the programming process to help clients define their physical space needs. In addition, Anne provides oversight to each of the project managers and provides assistance when needed on design and construction related matters.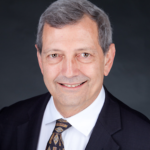 Stephen Markscheid
Partner, Wilton Partners
Stephen Markscheid is a partner at Wilton Partners, a Shanghai based boutique investment bank. He serves as independent non-executive director of CNinsure, Inc., Jinko Solar Inc., Ener-Core Inc., Asian Capital Holdings Ltd., and ChinaCast Education Corporation. Steve is also a trustee of Princeton-in-Asia.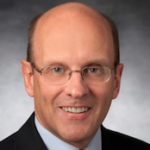 Peter Schaff
Private Investor, Real Estate
Retired, LaSalle Investment Management
Peter Schaff retired in 2013 as North America CEO of LaSalle Investment Management. He was responsible for overseeing LaSalle's real estate private equity business in the U.S., Canada and Mexico. Peter is pursuing real estate investments as a private investor and also serves as a non-executive board advisor for UK & European Investments, a real estate investment firm based in London.