Intelligent Generation founder and author of "Re-energizing America: A Common Sense Approach to Achieving U.S. Energy Independence in Our Generation", Jay Marhoefer, envisioned in 2007 that the internet would be the catalyst for democratizing energy in the same way it had transformed information and commerce. Through virtual and distributed networks, consumers of energy could also participate in power markets as producers of renewable energy and bankers of electricity.
This vision led to the development of patented value-based algorithms and a software operating system that optimizes the "virtual power plant". Today, Intelligent Generation serves the commercial, institutional and industrial markets and is a registered member of MISO and PJM, two of the largest power markets in North America.
A management team with a shared vision and deep expertise in the complexities of the energy markets will work with you at every stage of your solar + battery storage project to ensure success. IG architects economically viable, energy-optimized solutions using a configurable value stack of up to eight services. The IG POWR:Plan® forecasts these revenue and savings to help greenlight your project.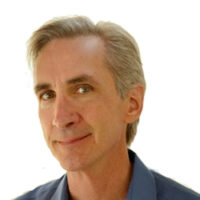 Jay Marhoefer
Founder and CEO
Inventor. Author. Law school valedictorian. And Jeopardy! champion.
Jay Marhoefer has been many things in his 35-year business career: utility consultant, mathematician, project manager, and attorney. In the early 2000's, he envisioned a future of networked, distributed energy storage and self-driving cars and detailed his thoughts in his 2007 book, "Re-energizing America". He coined the phrase "Intelligent Generation" to mean the co-ordinated optimization of a network of distributed energy assets.  This led to the development of two algorithmic energy optimization patents and the creation of IG in 2009. This energy future is now upon us and Jay continues to pursue what he does best: analyzing complex problems and creating novel, workable, and economically compelling solutions for implementation.
Jay has worked for some of the premier professional services companies in the world: Accenture, Price Waterhouse, and Latham & Watkins and brings a culture of quality delivery to all IG clients.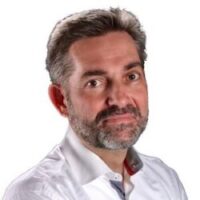 Marc Thrum
VP, Business Development
Marc is a tinkerer, a builder at heart who became an electrical engineer by education. A drive for recycling, pollution prevention and clean energy led him to IG where he took a partnership in the company upon meeting Jay and sharing a similar vision of an energy independent future. Marc joined forces shortly after the company's founding and has been focused on building out IG's partnership network and offering in order to bring best-in-class solutions to IG clients.
Earlier in his career Marc worked in industrial business development in Asia and global quality leadership roles at Whirlpool Corp. He has an MBA from INSEAD. In his free time Marc loves to explore the world with his family and windsurf on Lake Michigan.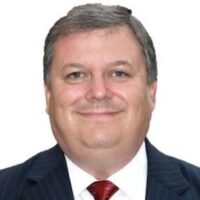 Chris joined IG in 2016 to accelerate its technology roadmap. Chris' expertise spans data centers, IT service center, global systems implementations, and application development. Prior to IG, Chris was the Regional Partner of Technology for Tatum, and Global CIO for Edelman, the world's largest PR firm.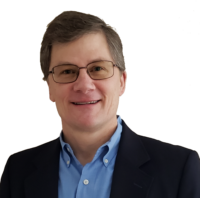 John Andersen
Executive Manager
John joined IG as Executive Manager in 2014 and has advised IG on strategy and marketing since 2010 with his team at Greenleaf Advisors, the sustainability advisory firm that he founded. John also Chairs IG's Advisory Board. He was drawn to IG given society's need for integrated networked solutions to address climate change. Previously, John served as International Director of Jones Lang LaSalle and Great Lakes Director of The Nature Conservancy.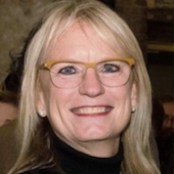 Anne Voshel
AVA Consultants, LLC
Principal
Anne founded AVA Consultants in 1999. She was formerly a Senior Vice President with LaSalle Partners, Ltd. (now JLL) and cohead of the Development Management Group, responsible for cultural, performing arts, corporate and retail facilities. Anne Voshel leverages her considerable experience with establishing project objectives, architect selection and the programming process to help clients define their physical space needs. In addition, Anne provides oversight to each of the project managers and provides assistance when needed on design and construction related matters.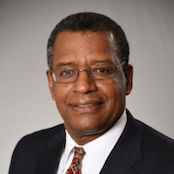 Herman E. Bulls
JLL
Vice Chairman, Americas
Herman E. Bulls Bulls is Vice Chairman, Americas, at JLL. He also cofounded and served as president and CEO of Bulls Capital Partners, a commercial mortgage banking firm. Before joining JLL, Mr. Bulls completed nearly 12 years of active duty service with the U.S. Army and retired as a colonel in the U.S. Army Reserves.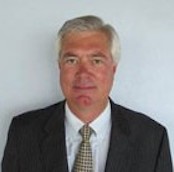 Hugh Reams
Shannon Advisors
Senior Advisor
Hugh Reams is a Senior Advisor at Shannon Advisors, which raises institutional capital from pension funds, endowments, foundations and high net worth family offices for buyout and venture capital funds. Hugh was a Managing director at Donaldson, Lufkin and Jenrette (DLJ), Credit Suisse, and LaSalle Investment Management.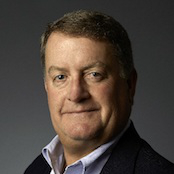 John Mueller
G&W Electric
Chairman and Owner
John H. Mueller is currently Chairman and Owner of G&W Electric Company, Bolingbrook, IL. G&W Electric is a global leader in providing innovative solutions to the electric power industry. John joined the company in 1987 as a regional sales manager and held numerous other sales positions before starting his tenure as President.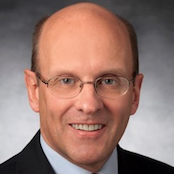 Peter Schaff
Private Investor, Real Estate
Retired, LaSalle Investment Management
Peter Schaff retired in 2013 as North America CEO of LaSalle Investment Management. He was responsible for overseeing LaSalle's real estate private equity business in the U.S., Canada and Mexico. Peter is pursuing real estate investments as a private investor and also serves as a non-executive board advisor for UK & European Investments, a real estate investment firm based in London.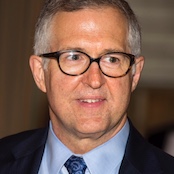 Scott Dillman
Advisors350
Partner
Scott Dillman retired in 2017 after 20 years with PricewaterhouseCoopers. He was a Partner and COO of PwC's Cybersecurity practice. At PwC he also led the Risk Management Technology practice for many years. Prior to PwC he was a Managing Director at HSBC where he led their global currency options trading operations for 14 years. Since leaving PwC, Scott is a Partner in Advisors350 where he is consulting and investing in Cybersecurity and Technology start ups. He is also teaching Cybersecurity at Kellogg Business School and is on three Advisory Boards.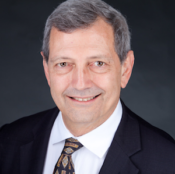 Stephen Markscheid
Wilton Partners
Partner
Stephen Markscheid is a partner at Wilton Partners, a Shanghai based boutique investment bank. He serves as independent non-executive director of CNinsure, Inc., Jinko Solar Inc., Ener-Core Inc., Asian Capital Holdings Ltd., and ChinaCast Education Corporation. Steve is also a trustee of Princeton-in-Asia.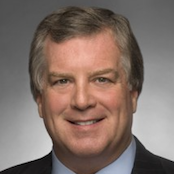 Stephen A. Smith
GlenArbor Partners, Inc.
President and CEO
Stephen Smith is the President and Chief Executive Officer of GlenArbor Partners. He serves as Chairman and Chief Executive Officer of Reclamation Technology Systems LLC, a company which integrates waste sorting and sanitation of food contaminated paper and plastic to produce pulp, tissue parent rolls and various consumer tissue products.