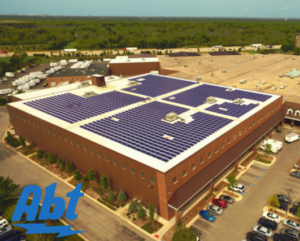 In 2017 Intelligent Generation signed a long-term agreement with Chicagoland's premier retailer Abt Electronics to maximize bill reductions and wholesale market revenues from energy management services.
The distributed resources include existing backup generators, a 508 kW Solar rooftop array supplied by Convergence Energy and a 500 kW TESLA PowerPack battery installed by Continental Electric. The resources are connected in a unique double-microgrid configuration that enables independent power continuity to the retail floor and Abt's server backroom operation.
This contract was the opportunity for Intelligent Generation to deploy the capabilities of its POWR:Suite grid peak prediction and optimization engine. During the summer peak billing period, the POWR:Suite successfully predicted grid peak hours and used automated alert-based dispatch to reduce metered load during those hours. Abt has on average saved $150,000 per year on its utility bill as a result of this elimination of capacity and transmission charges. When not used to reduce utility charges, IG's POWR:Suite connects the battery to the PJM wholesale market to generate cash income to Abt. The whole project was paid back in under 4 years.
Type: Retail Microgrid
Size: 508 kW solar PV, 500 kW storage