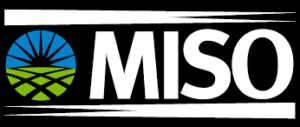 Midcontinent ISO (MISO), the grid operator for 11 states and 1 Canadian province in the central  region last week published the results of its power generation capacity auction for the period June 1, 2023, to May 31, 2024. This year's capacity prices decreased substantially from the surprisingly high prices from the 2022-23 period providing welcome relief to customers in competitive markets, especially in downstate Illinois.
Capacity pricing for the June 1, 2023 to May 31, 2024 period have experienced a significant decline compared to the record high set last year. The new capacity price will average $9.30/MW-Day and applies across most of MISO, more consistent with past historic pricing.  Louisiana pricing came in higher at $24.50/MW-Day.  Capacity prices last year for most of MISO, including Ameren's utility territory of Illinois, had skyrocketed to $237/MW-Day. 
MISO has made a noteworthy transition from annual pricing to a quarterly capacity pricing model.  For the Northern MISO Region, prices are $10 in summer and spring, jumping to $15 in the fall, but only $2 in winter.  Louisiana will see prices of $59.21 in the fall and $18.88 in the winter.  
Industry experts are closely observing this change in pricing. While the current low prices may seem a return to normal, they believe it could be an aberration. The likely trend is an upward trajectory due to the retirement of fossil power plants, load growth, and delays in implementing new renewable generation and new transmission lines. Electric grid reliability regulator NERC issued a cautionary report earlier this year that highlights the lack of generating capacity reserves in MISO for the foreseeable future, which is a deficiency that could result in higher generation capacity prices in the region.
Batteries can play a crucial role in relieving the capacity shortfall and do so without the production of carbon dioxide and other pollutants released by traditional fossil fueled power plants.  Intelligent Generation's battery storage optimization tools provide the economic engine for solar+storage projects located at business customer locations, which can play a crucial role in transforming the energy landscape. For example, IG actively contributed to the development and deployment of the first and only behind-the-meter energy storage battery within MISO's territory located at a manufacturer in Ameren's service territory in Illinois, providing cost relief and back-up power for the facility.
By leveraging this cutting-edge battery technology, business customers in MISO can experience substantial savings, generate additional revenue by providing services to the grid, and safeguard their sensitive manufacturing processes from costly power outages and fluctuations. The battery acts as a shield against the volatility observed in the capacity markets, providing stability and peace of mind.
To learn more about this exciting development and the broader implications it has for the energy industry, I invite you to read the article below:
Stay tuned for more updates as we continue to drive innovation and contribute to a sustainable energy future. Feel free to reach out if you have any questions or would like to explore how IG can support your energy goals. Together, let's power a brighter tomorrow!