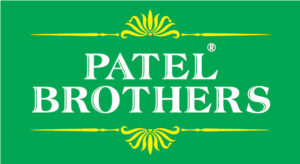 America's most successful and fastest-growing Indian supermarket chain Patel Brothers has decided to go solar with storage.
Patel Brothers own and run 57 stores in 19 states, but it is in the store that started it all in 1974 in Schaumburg, Illinois that they decided to install their first solar and battery system, under contract from Chicago based solar developer Solar Micronics. The 320 kW solar system, already in operation, will be complemented in the first quarter of 2021 by a 560 kwh battery system to be installed by Solar Micronics. The battery management, and software services will be provided by Intelligent Generation. The innovative electrical arrangement allows Patel Brothers to immediately participate in the wholesale market for grid stability services, but also to quickly reconfigure to prioritize backup power and bill savings when the grid conditions deteriorate.
This contract further demonstrates that the commercial and industrial sectors are ready to adopt distributed generation and that IG's POWR:Suite software can accelerate project returns and resiliency along its motto of Earn, Save, Protect.